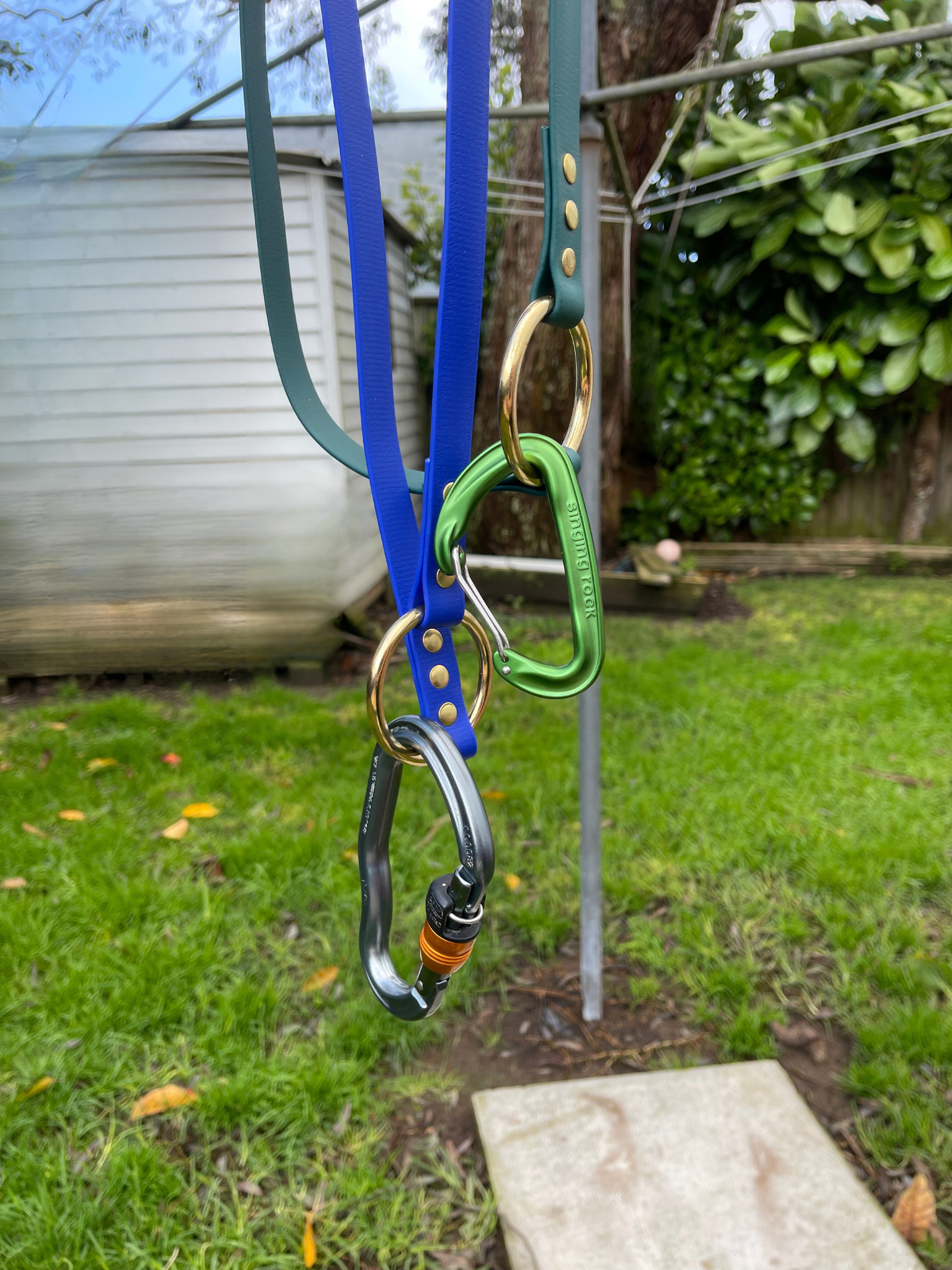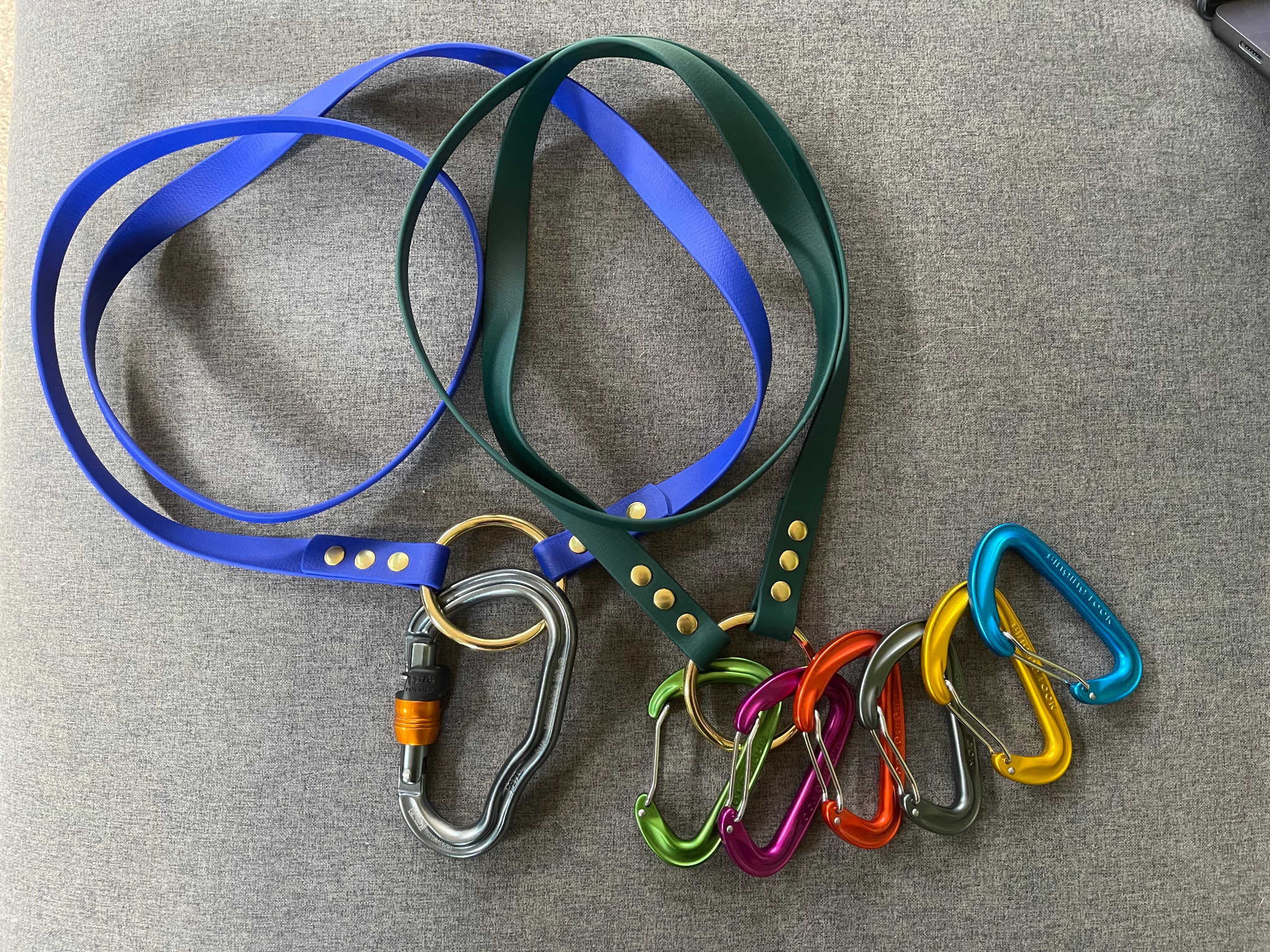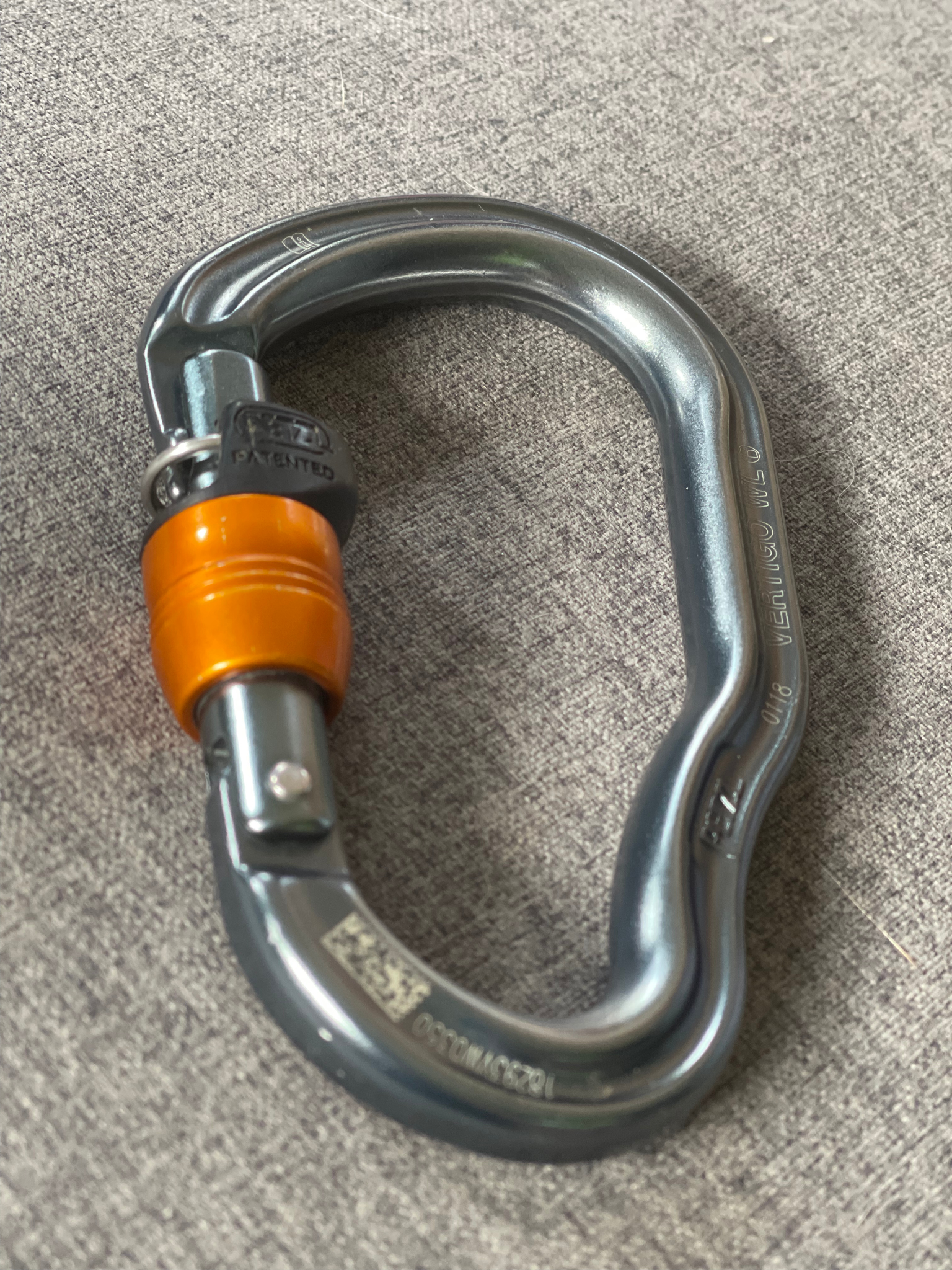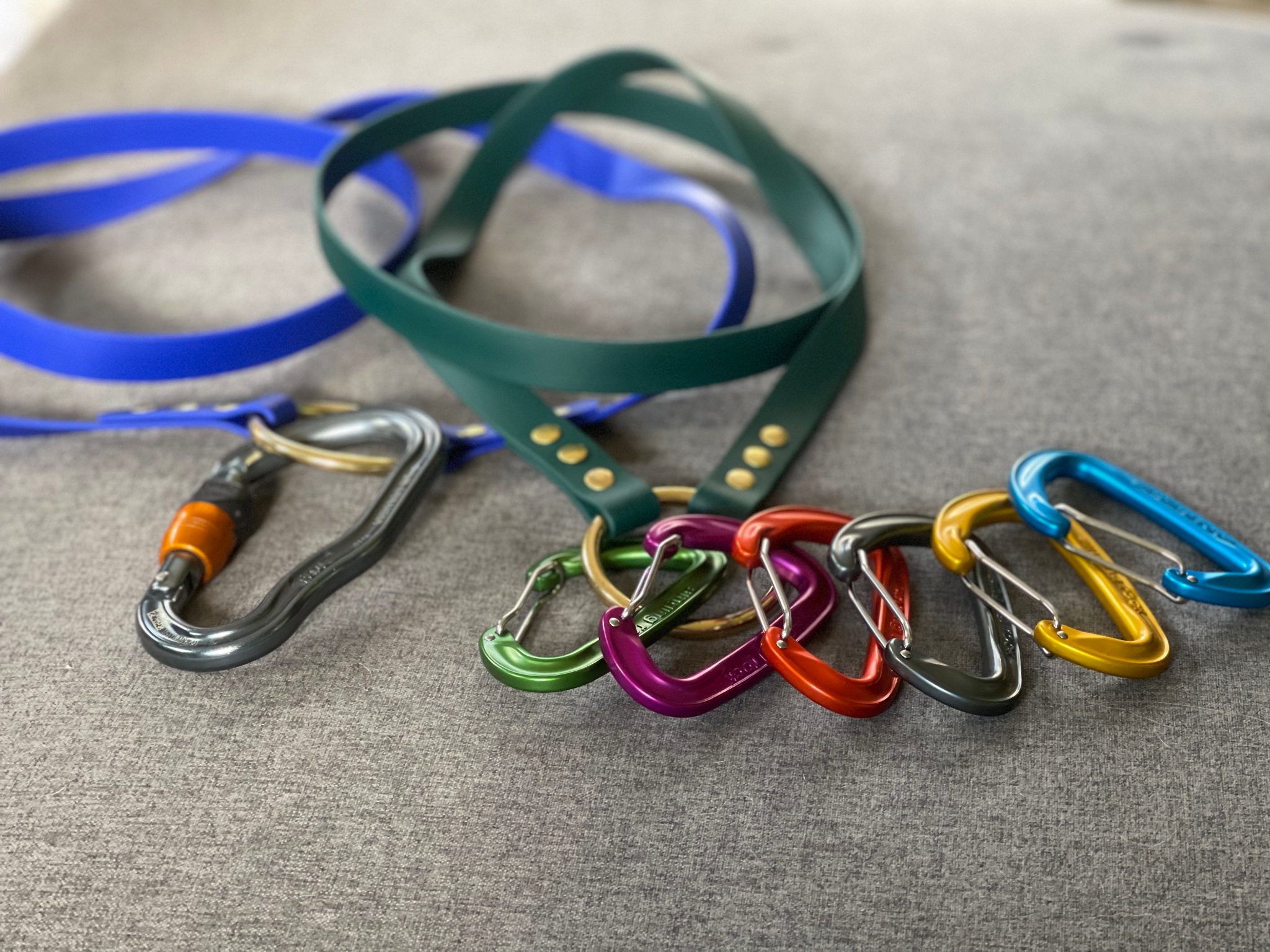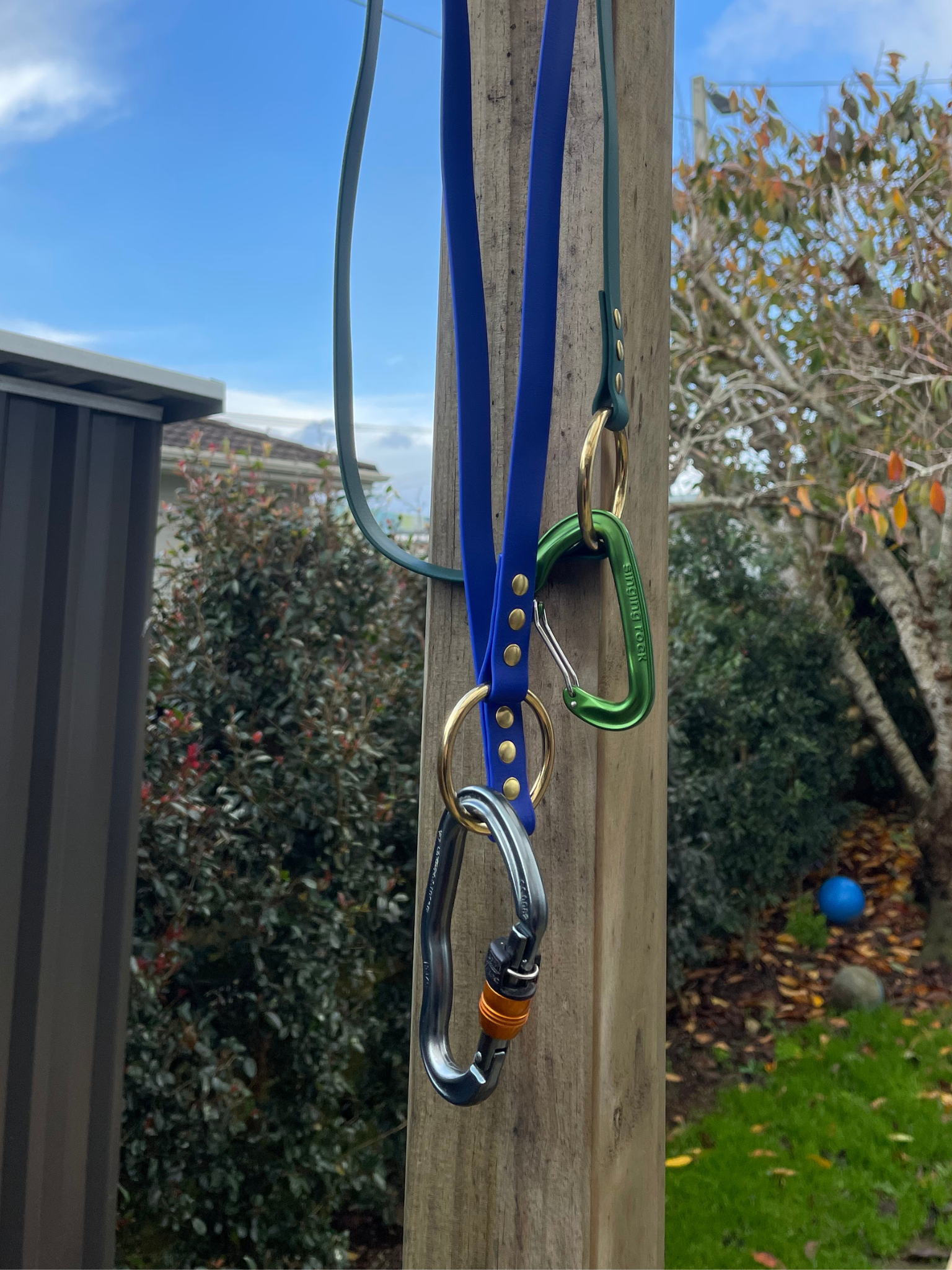 Biothane Pack Strap
$60.00
Have more than one dog and want a good way of keeping them secure while walking, and being hands free? Then you need one of our Biothane Pack Straps.
Used by Pack Walkers everywhere, and now available in Biothane. Biothane is not only strong, but light and easy to clean. At 19mm wide they are strong but also aren't annoying to wear.

We encourage these to be used with carabiners for ease of use.

We have chosen strong carabiners that have been thoroughly tested by a bunch of pack walkers to ensure strength and ease of use. Out of all the ones they tried, the ones we've selected passed every test!

Pack Straps available in;
2 sizes - Small & Large - Small is 127cm and fits most, Large is 140cm and good for taller people.
2 colours - Forest Green & Cobalt
Carabiners have 2 styles;
Small - These are for 5 dogs or less. Product is Singing Rock Vision Straight Carabiner, and they hold 2500kg so you know you're safe! Colours chosen at random.
Large - These are for any amount of dogs and brilliant for professionals. Product is Petzl Vertigo Wire and holds around 2500kg also, but has a larger capacity for more leads.
SKU: 10000-16