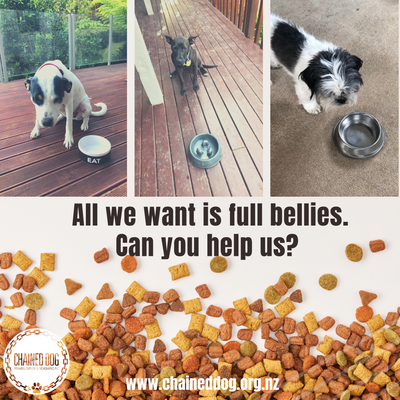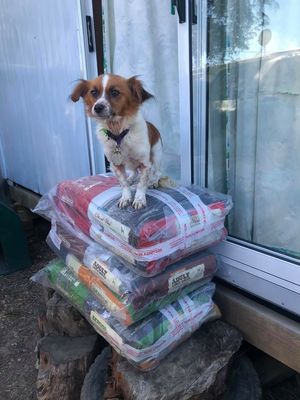 Feed A Dog
$15.00
Buy on subscription
Do you want to help feed our dogs, but not sure what they want to eat?
Do you want to help, but the price of a full bag is a little bit out of reach?
We have many regular costs in rescue, and food is a major one. Some need vet food or special food to give them the nutrients they've lacked in the past. Some are fussy so only certain foods will do. It's not a one size fits all unfortunately!
So we have set this up for those who want to buy a weeks for one of our dogs, either as a one off, or as a regular donation.
$15 feeds one dog, and keeps his/her belly full, for a week. Please help us ensure they have access to this with your donation <3
NB: All donations over $5 are tax deductible. Please email info@chaineddog.org.nz with details of your payment(s) to get your receipt
SKU: 10043