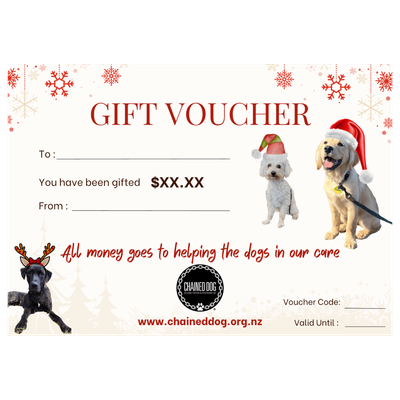 Christmas Voucher
$1.00
Have someone in your life and struggling to find someone for them for Christmas?
Now you can get them a voucher they can spend on anything they want in our store, AND support the dogs in our care.
Choose any amount you like, let us know who it's for and we will customise the voucher and email to you to share with the recipient. Print or email, whatever works best!




SKU: 10000-148