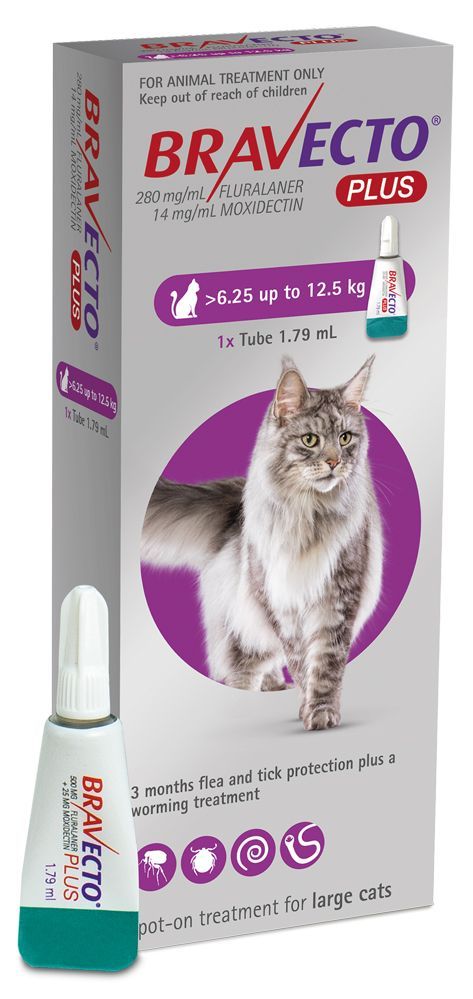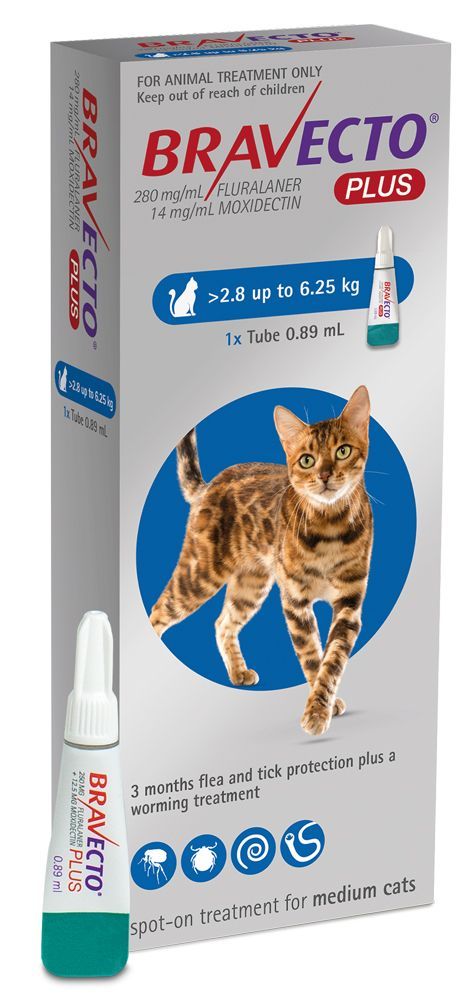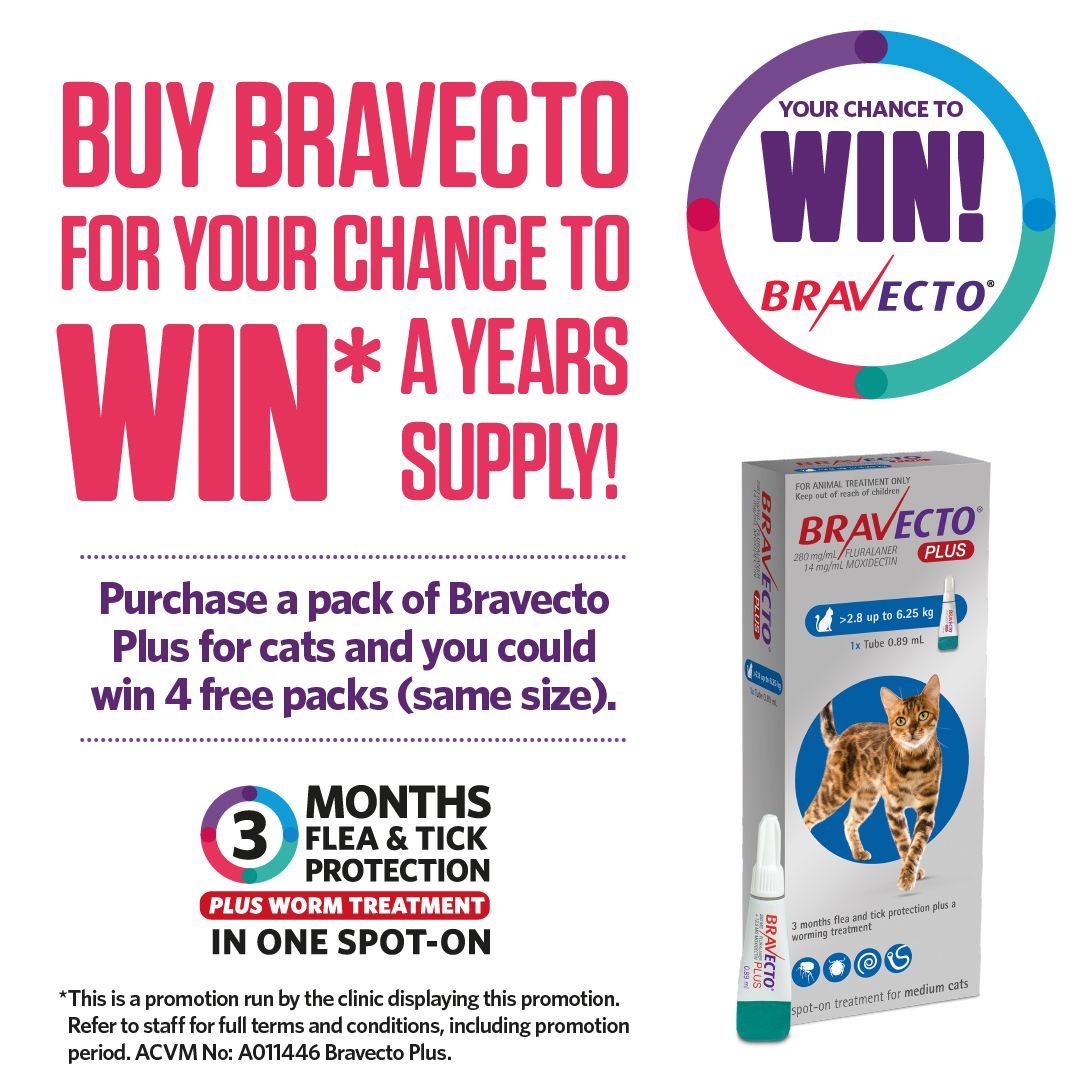 Bravecto Plus Flea & Worm for Cats
$49.00
Buy on subscription
We know a lot of our pet owners don't just own dogs, so we want to help you shop for your flea & worm treatment for your cats too, all in one place!

For the month of September we will be running a promotion - Purchase a Bravecto Plus for cats and you could go in the draw to win a years supply! Purchase 1-30 September to be in to win!!!
Bravecto offers long lasting flea and tick protection for cats. 3 months flea and tick protection plus a and worm treatment in a single spot-on.

Key Benefits:
Long lasting, all-in-one parasite protection for cats. With parasite treatment including fleas, ticks, roundworm, lungworm and ear mites.
Treat every 3 months for fleas, ticks and worms. Less frequent dosing makes it easier to treat cats.
Peace of mind parasite protection with fewer doses than monthly alternatives. Only 4 doses a year.
Rapid onset of action and long lasting protection against fleas on your cat with no viable egg production.
Effective against ear mites after a after single treatment.
Twist-n-use tube makes application easy and convenient.
Available for cats in 3 weight ranges from 1.2 to 12.5 kg.
New Zealand's No. 1 parasite treatment for cats, (Baron Industry data, June 2021).
Frequency: 3 monthly application

Directions:

Bravecto Plus packaging is designed to be child safe. The tube has a twist-n-use cap and is enclosed in a child resistant sachet. The cap is twisted to break the seal and open the tube. The tube can then be squeezed and product will come out from the centre of the cap. The cap does not come off
Apply spot-on to the skin at the base of the cat's head, to ensure the solution cannot be licked off.
Apply in 1 spot for cats 1.2kg 6.25kg, and 2 spots for cats over 6.25kg.

Ingredients
280 mg Fluralaner/mL and 14 mg/mL Moxidectin
SKU: 10000-7-1