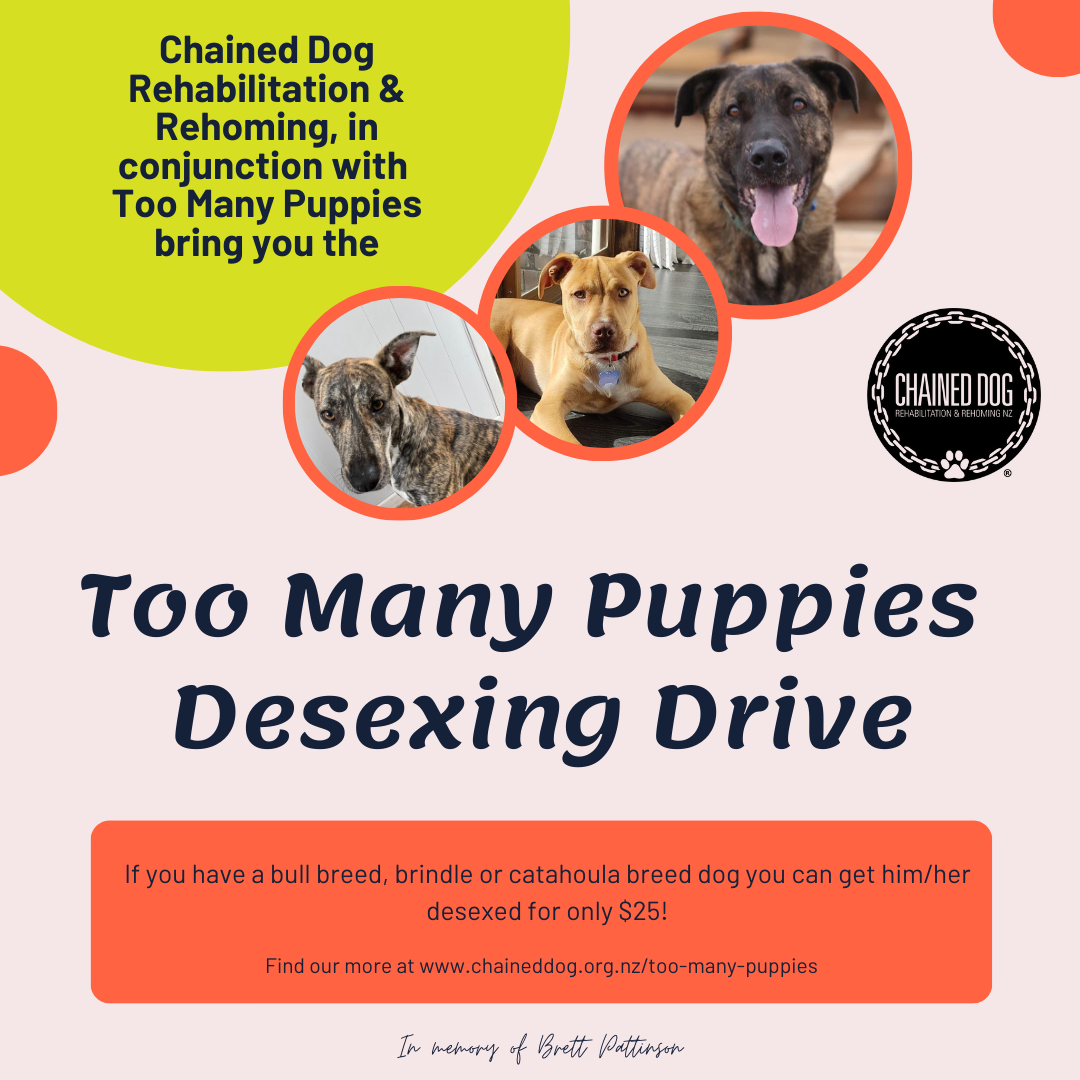 Too Many Puppies Donation
$1.00
Buy on subscription
Too Many Puppies is a subsidised desexing programme that aims to reduce the amount of unwanted puppies in Auckland.
As at 10 August we had 116 dogs go through this programme, and this number is rising daily.
But we need more money to be able to provide this service.
If you would like to donate once, or regularly, you can help us help those who need it most.
NB: Every donation over $5 is tax deductible.
SKU: 10000-65