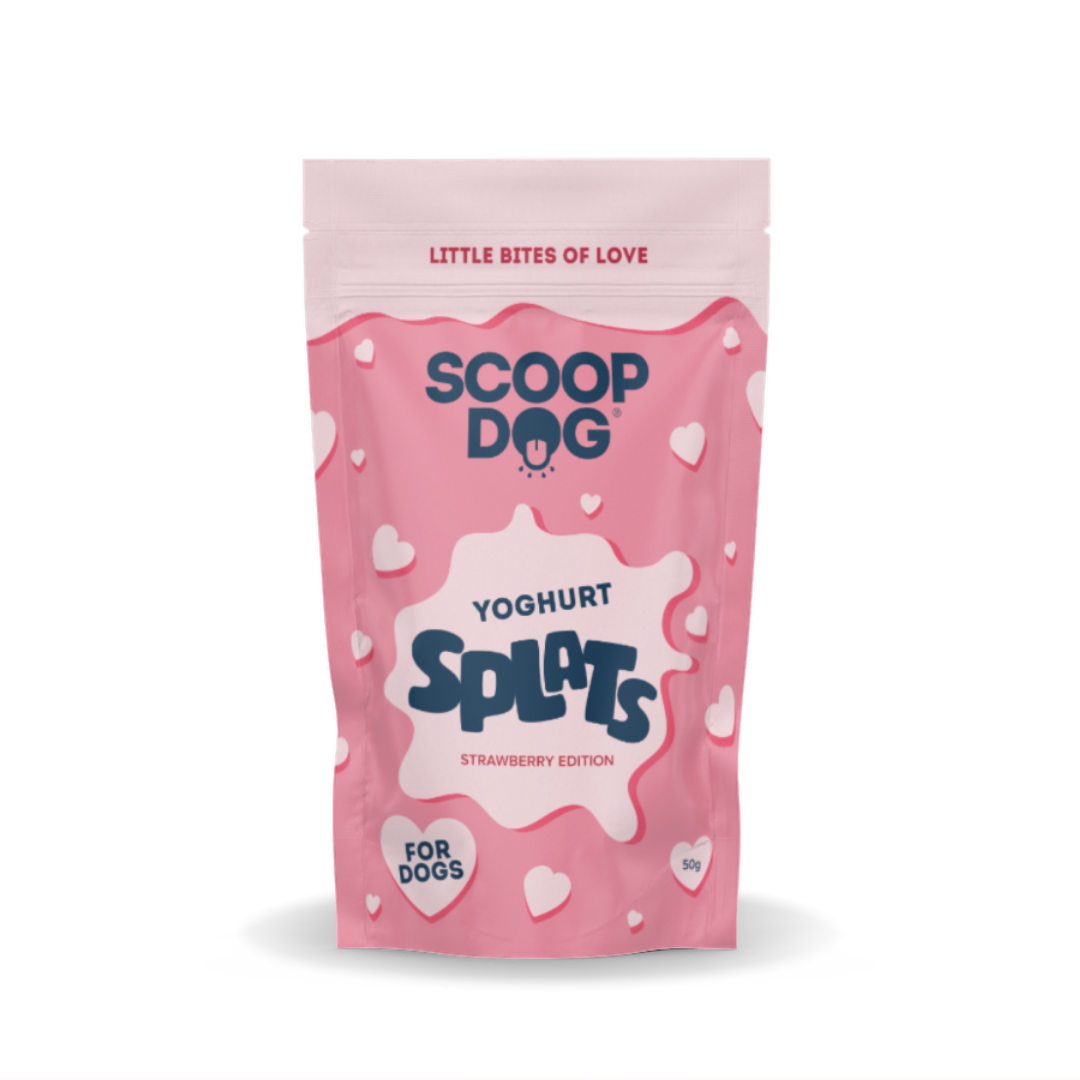 Scoop Dog Yoghurt Splats
Scoop Dog
$11.99
Whether you are looking for some delicious, nutritious treats, or just need something for enrichment these yoghurt splats are amazing!

Treat your pup to a special treat with Scoop Dog's Yogurt Splats! These natural-ingredient snacks are sure to put a smile on even the grumpiest of doggos. Packed full of natural yoghurt goodness and absolutely no added sugar, these bitesized morsels guarantee to bring joy to your furry pal. Their deliciously naturally sweet taste will have tails wagging faster than the snap of your fingers! Whether it's for special occasions or just being extra spoily, pamper your pup with these delightful treats and watch as they happily devour every last one!
Store in a cool, dry place out of direct sunlight. Pet food only.
Ingredients: Low Fat Milk Solids, Vegetable Oil, Carob Solids, Soy Lecithin.

Nutritional Analysis per 100g: Energy 2090kj, Protein 2.2g, Fat 25.7g, Carbohydrate 70g
SKU: 10000-90