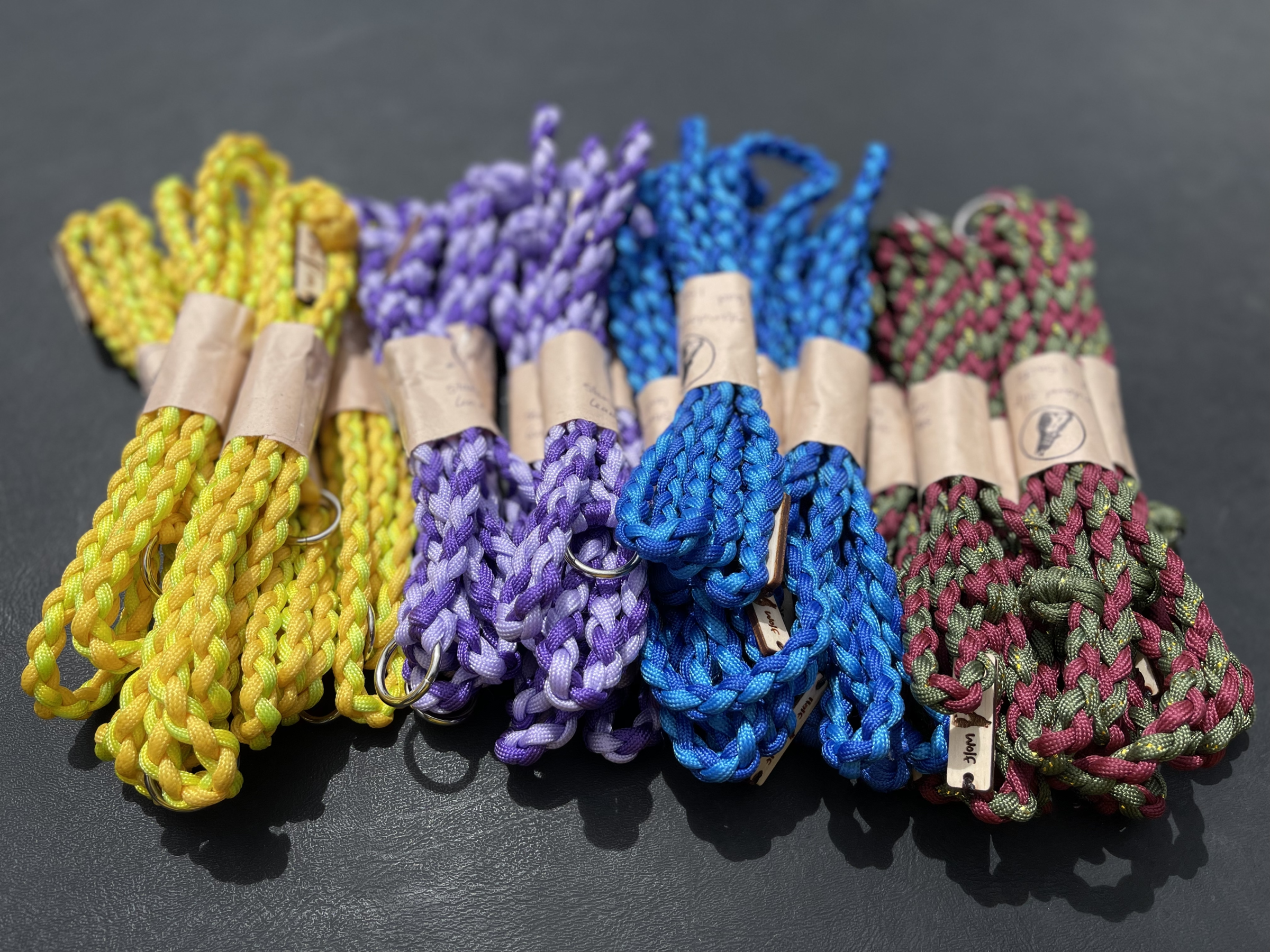 Slip Leads
$35.00
1.5m braided slip leads available in 4 beautiful colours - Yellow, Purple, Blue and Green/Maroon.
Made from super strong paracord.
Slip leads are a great training tool if used correctly, however are not a quick fix. If you need help with your dogs leash behaviour we do recommend seeking the advice of a trainer.
These leashes are not chew proof, and our advice is to not leave your dog alone with a leash on to give them an opportunity to chew.
SKU: 10000-87-1