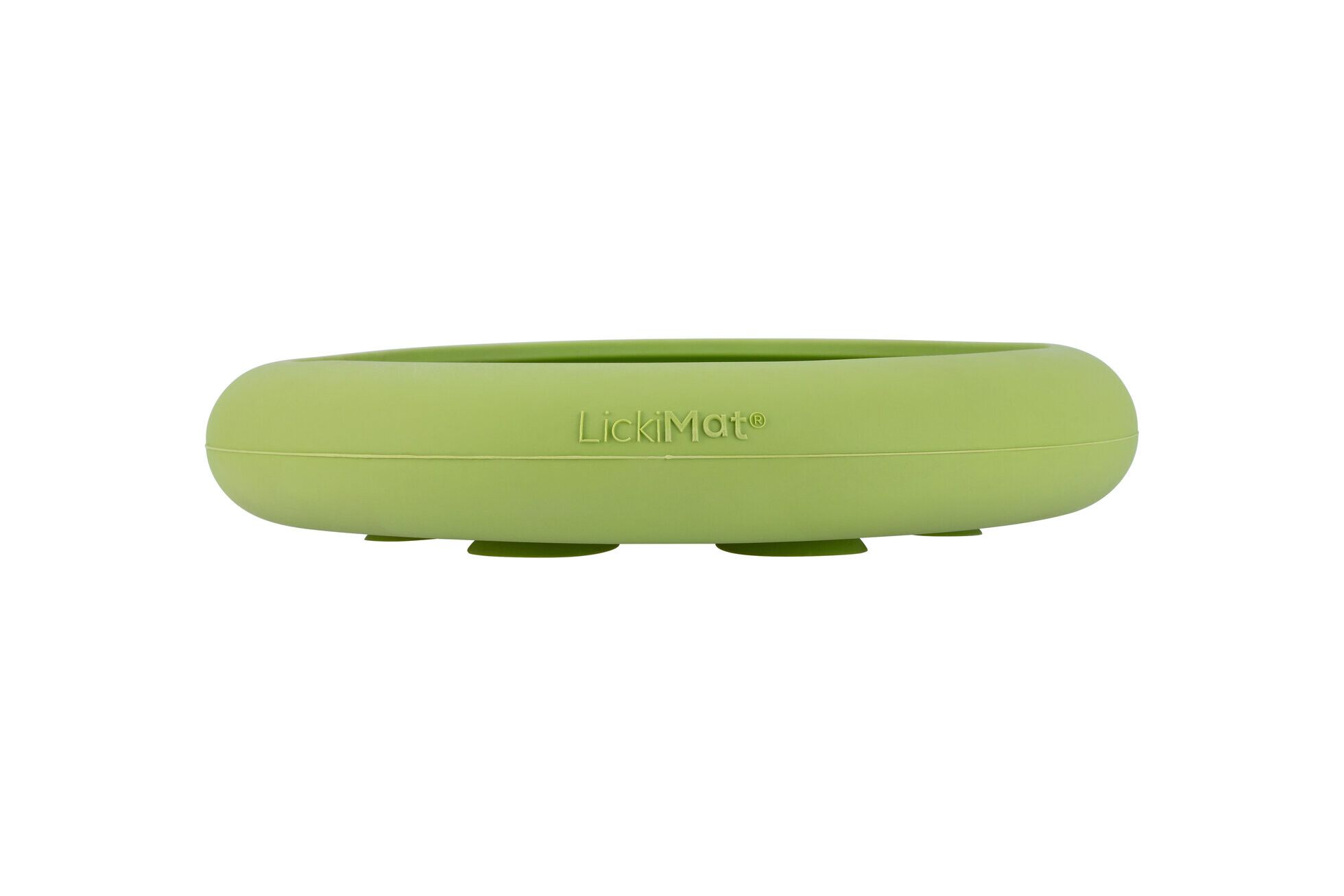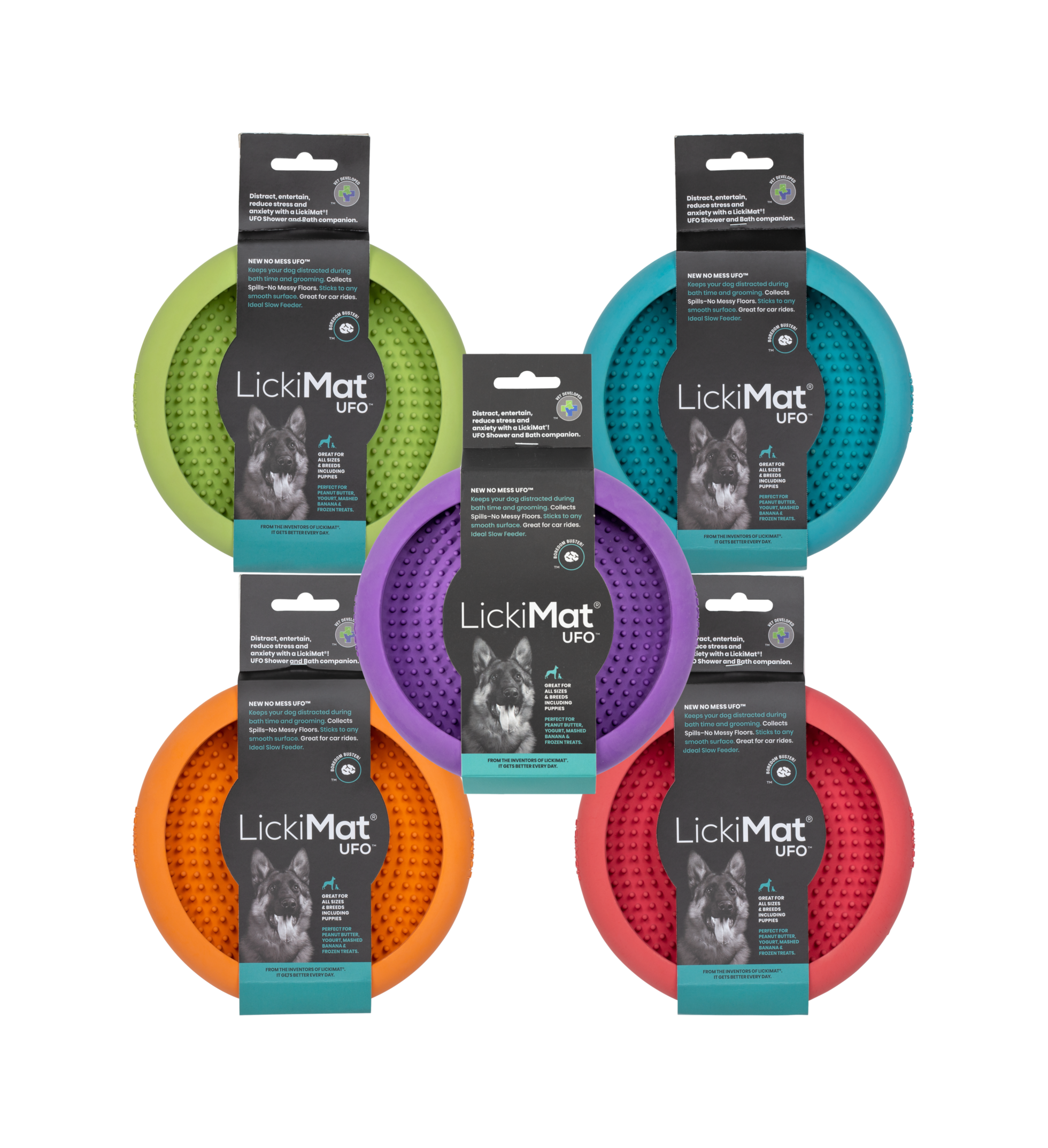 Lickimat UFO
$29.99
We LOVE enrichment here at CDRRNZ and think it's vital for your dogs. We also love bringing you our favourite products too! This Lickimat is definitely one of the best for us!
The LickiMat® UFO™ has landed...

We are excited to introduce the LickiMat® UFO™ – the latest addition to the LickiMat family of enrichment, anti-anxiety, slow feeders.

This innovative slow-feeding mat combines the best of the LickiMat® Soother and LickiMat® Splash to create an innovative feeder for sticking to flat surfaces such as windows, showers and hard floors.

The UFO™ features raised walls to keep food and saliva inside the bowl for mess-free slow-feeding and entertainment – and perfect for using during bathtime and grooming.

The magic is inside the LickiMat® UFO™ where Soother nubs cover the interior of the bowl to "massage" your dog's tongue - this activates the relaxing hormone to help relieve stress and anxiety.

Features:
Made of 100% natural rubber
7 suction cups and Soother nubs
100% dishwasher safe, freezer-friendly
Designed for hydrotherapy, grooming and bathing
Perfect for vertical surfaces like showers and windows
Able to capture food and saliva to avoid mess
Five great colours - turquoise, green, orange, pink, purple.
SKU: 10000-48-1