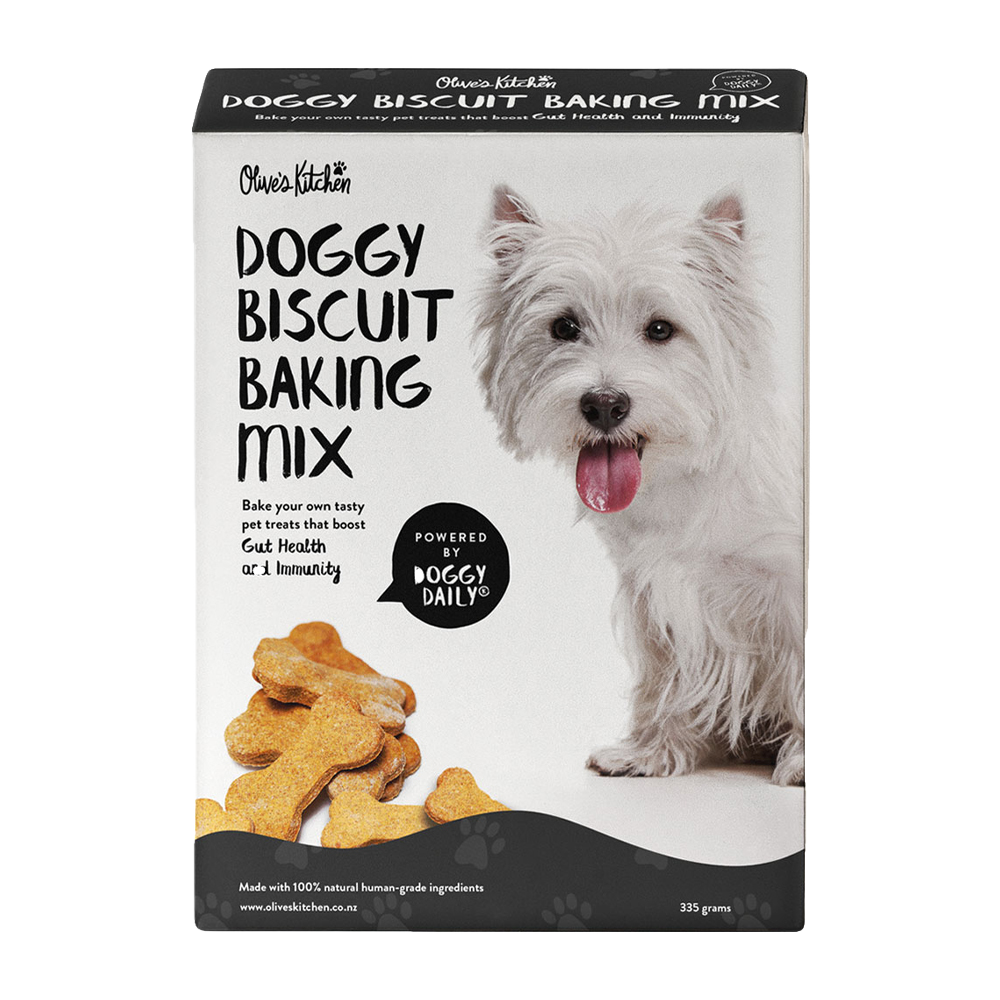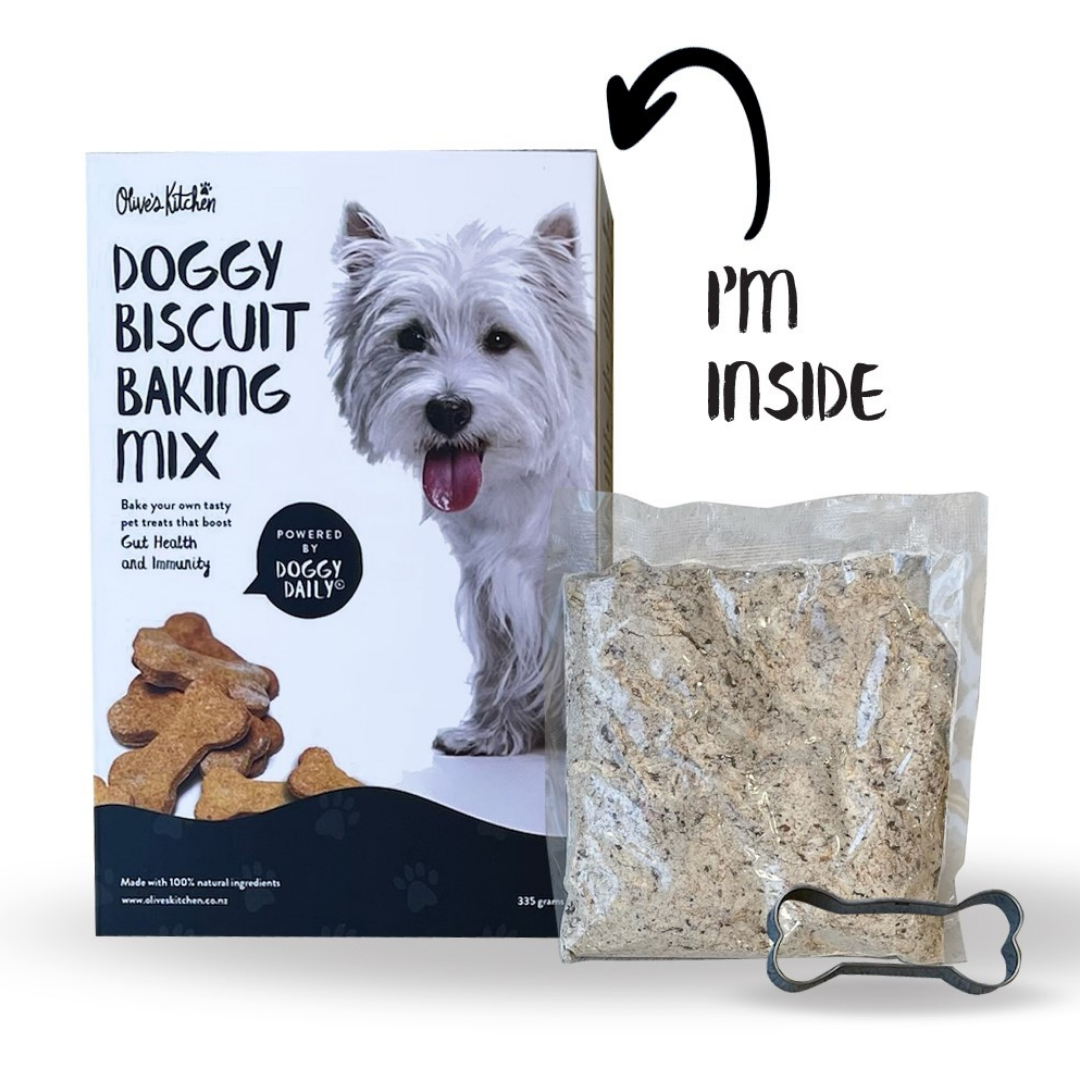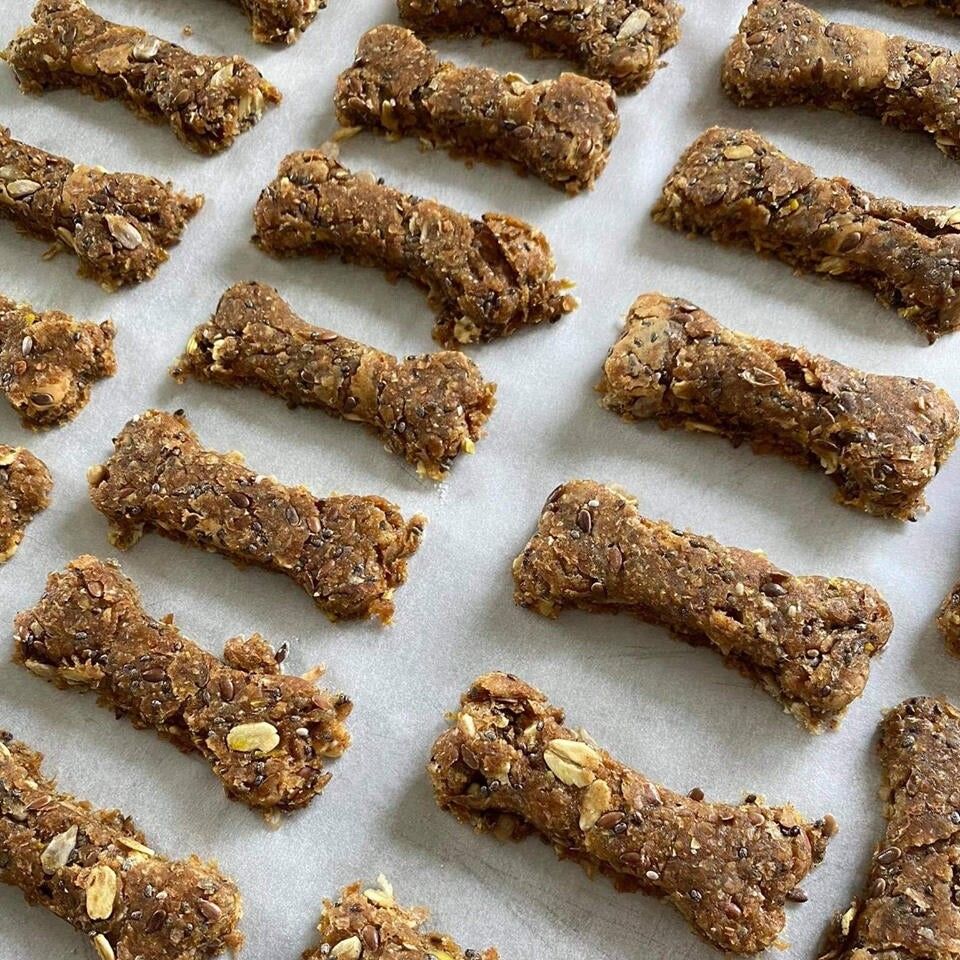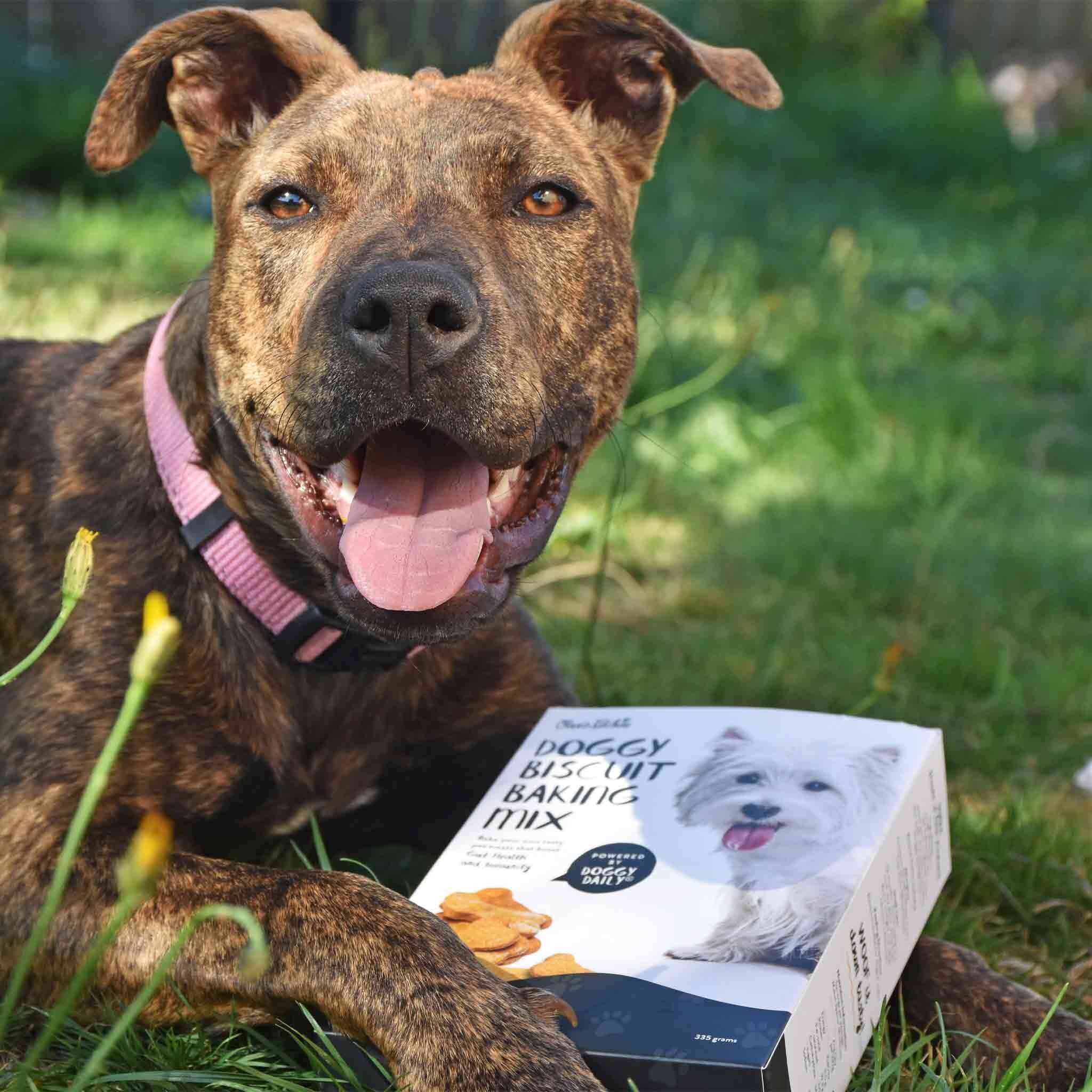 Doggy Biscuit Baking Mix
Olives Kitchen
$14.99
Out of stock
Make your very own Doggy Daily biscuit treats with our Doggy Biscuit Baking Mix because your dog deserves a good for the gut treat!
Rich in ALL-NATURAL superfoods, and tried and tested by our Chief Vet, Doggy Biscuits are good for the gut and so much more! Fun for the whole family to make together, great for educating young ones around pet health and super instagrammable these make for an awesome gift for a dog-lover in your life.
Ingredients:
Wheat flour, oats, wheat germ, sunflower seeds, chia seeds, flax seeds, cinnamon & DOGGY DAILY mix.
Included in the box:
Bone shaped cutter
Dry ingredient mix

What you will need:
Olive Oil
Honey
Peanut Butter

Allergens:
Contains Gluten (Wheat & Oat), Tree Nuts (Brazil Nuts).
Shelf life:
12 Months
Feeding directions:
Recommended for Dogs 6 Months +
SKU: 10000-53