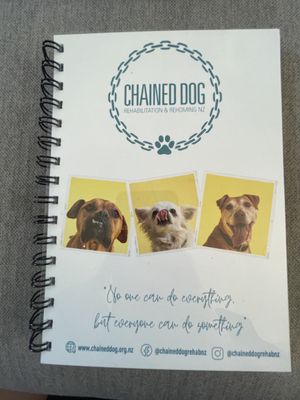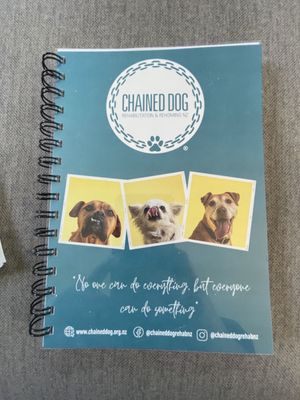 CDRRNZ Notebook
Sale $10.00 $7.00
Get your own Chained Dog Rehab & Rehoming Notebook!
Featuring some of our gorgeous adopted dogs on the front and 100 pages to write to your hearts content, this one is a winner for birthdays, christmas, work, or for yourself!
A5 size
Bound with plastic cover
2 styles to chose from
Thanks to the team at T&D Print for making these. We love them!
SKU: 10000-47-1