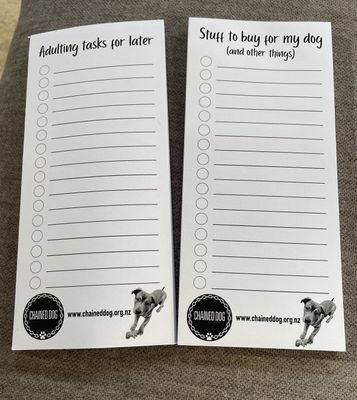 Chained Dog Notepads
$5.00
Want a fun gift for the dog lover in your life, or just something to keep track of things you need to remember?
Then do we have the gift for you!
We have 50 page notepads in 2 different styles.
Select from;
Adulting tasks for later
Stuff to buy for my dog (and other things)
Great stocking stuffer for Christmas too!
Need a pen to write with? We have those too HERE
Massive thanks to T & D Print for making these happen too!
SKU: 10000-19-1