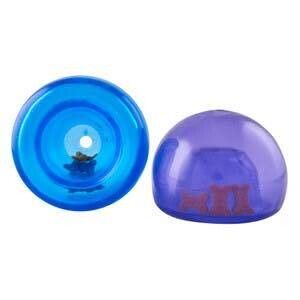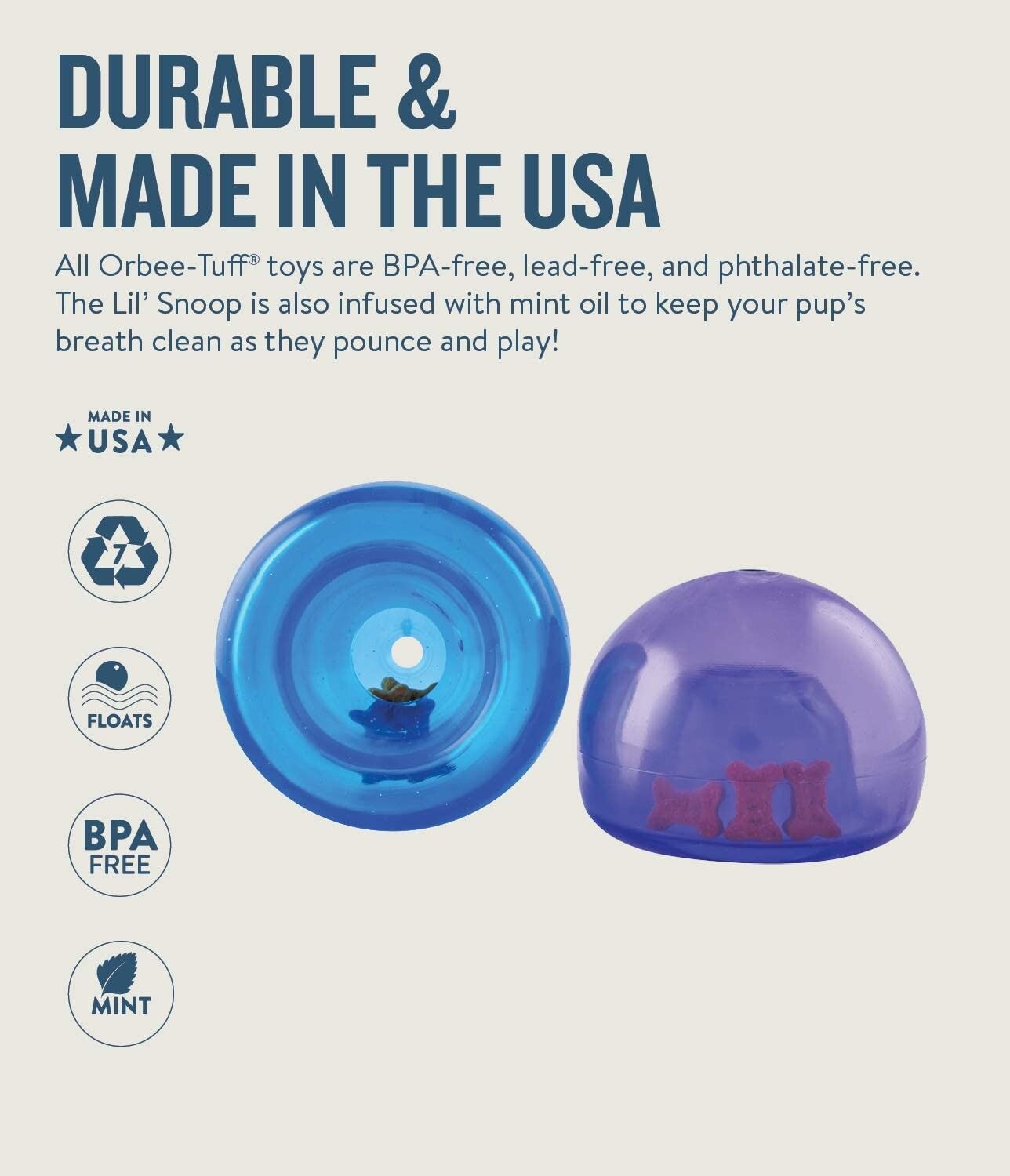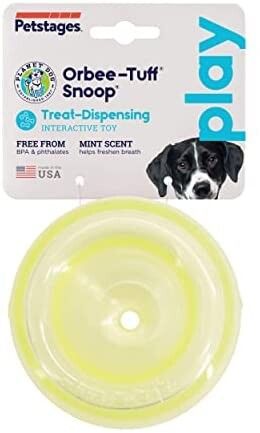 Orbee Tuff Lil Snoop
$30.00
This product option is unavailable. View other options.
Our award-winning, best-selling interactive is now available in a smaller 4-inch size. The Lil' Snoop works exactly like the original but is sized specifically for smaller pups. This treat dispensing puzzle toy keeps dogs engaged, drives brain stimulation and helps promote self-play. Simply pop out the neck, fill with dog's favorite treat, pop neck closed, put it on the ground and watch pups work to figure out how to get the treats out. You can make the game easier or harder simply by the size of the treats you use, it's up to you how hard they have to work.
Lil' Snoop is designed to activate a dog's mind and energize its play. Snoop's flexible opening pops out for easy loading and cleaning. Although Snoop is built for durability, it's intended for puzzle-play, not chewing, so it is not rated on our Durability Scale. Snoop is not to be left with dogs unattended. Available in Purple and Blue. 4" in diameter. Easy to clean by hand, or on the top rack of the dishwasher. Like all Orbee-Tuff® toys, Lil' Snoop is made in the USA, non-toxic, bouncy, minty, chewy and buoyant.
NOTE: These are NOT chew toys and are not included in the Planet Dog guarantee.
Not intended for chewing
Made in the USA
Hand wash with warm water and mild detergent
SKU: 10000-35-1