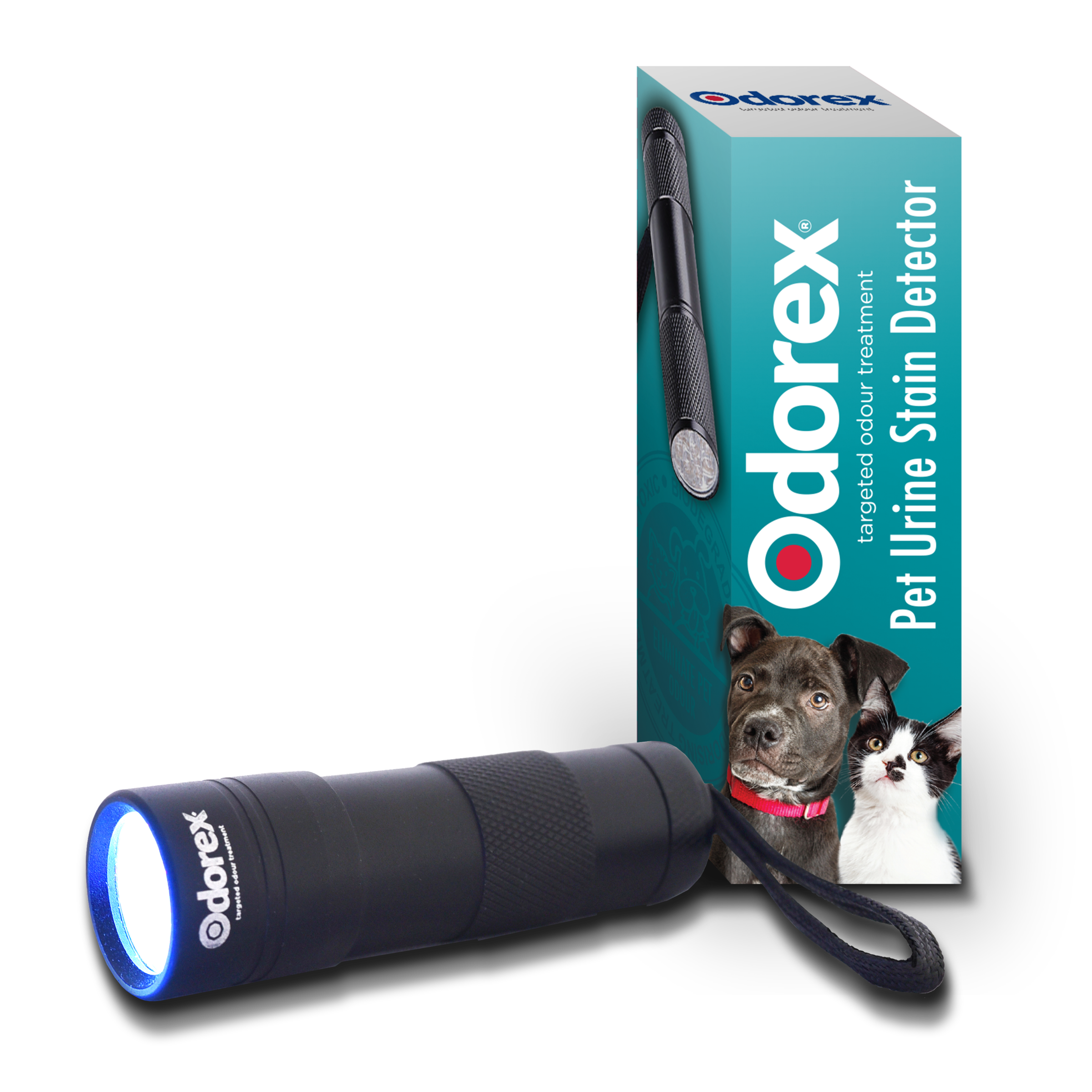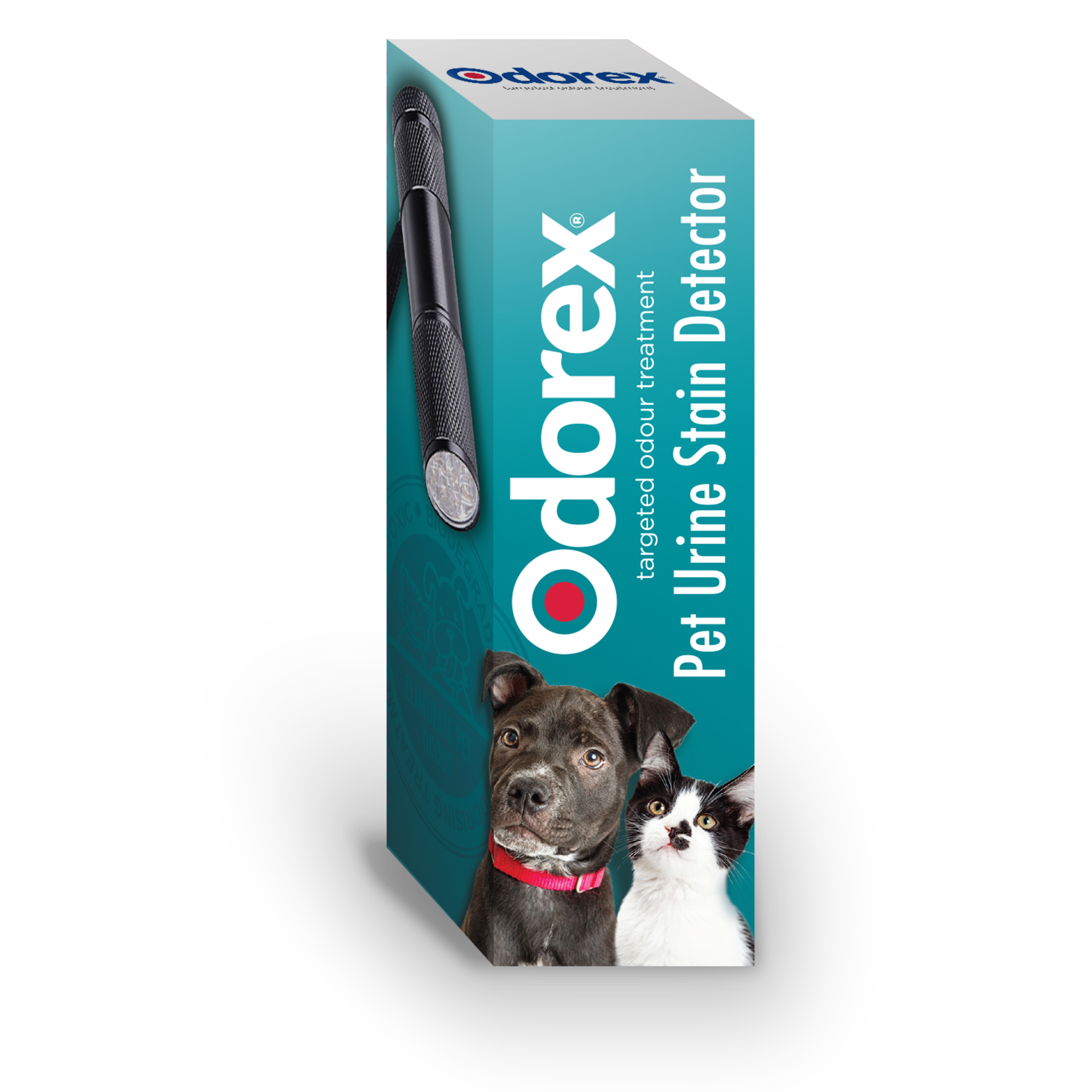 Odorex Pet Stain Urine Detector
Odorex
$15.25
Pet urine stains are easy to find if they are still wet but with old stains it can difficult if not impossible to locate where that odour is coming from - a blacklight (UV light) torch is the solution for finding pet urine stains. After detection, treat with our Odorex pet deodorising treatments to clean and eliminate pet urine odours.
See the 'Directions' below for instructions on how to use.
385 - 395nm wavelength - perfect for detecting stains.
Batteries not included (3 x AAA, approx 50 hours).
DIRECTIONS
Wait until it's dark, turn off the lights.
Let your eyes adjust for at least 30 seconds then move slowly through your home.
Areas with pet pee will glow a dull white/yellow colour.
Treat contaminated areas with Odorex® Deodoriser For Cats, Odorex® Animal Odour Eliminator or Odorex® Kennel Cleaner Concentrate depending on the type and severity of the problem.
SKU: 10000-8