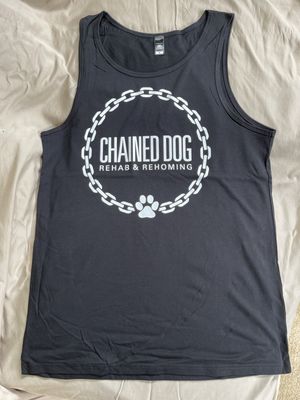 Mens Singlet
AS Colour
$25.00
We have changed things up a little and tried something new with our logo, and are excited to share with everyone!
Rep our brand, look great and be comfortable with our new Black Mens AS Colour Lowdown Singlet with the Chained Dog Logo on the front.

Size chart can be viewed HERE

p.s. New pics coming soon of the singlet on an actual person! We were too excited to wait!
SKU: 10086-3