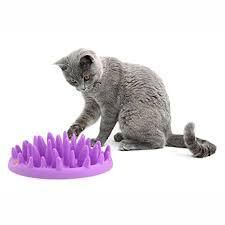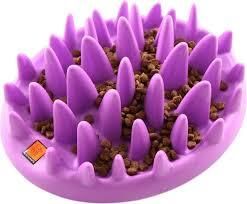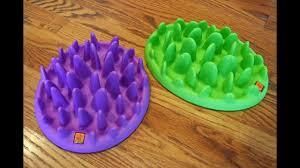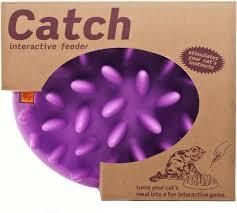 Mini Interactive Feeder - Purple
Sale $40.00 $12.00
CATCH by NORTHMATE is an interactive feeder for cats or dogs, designed to stimulate their natural instincts and ability to catch food with their paws.

The desired amount of cat food is scattered across CATCH, and it is up to your cat to push and grab the food out between the many smoothly rounded spikes.
Key Benefits:
Prolongs eating time significantly and reduces the risk of gulping and bloating. This results in a happier and healthier cat
Is available in one size, designed for all breeds. The beautiful purple color reflects the majestic nature of the cat.
Made of hard plastic (without phthalates) and can, therefore, be used outside and cleaned in the dishwasher.
Has an outer edge allowing wet food and approx. 0.3 liter of water.
Is made in hard phthalate-free plastic with four anti-slippery feet.
Made Specifically For: Making your cats meal time more fun
These can be used for dogs also! Check out our green dog feeders as well HERE
SKU: 10058